VxRail is the product that I've been thinking about writing for a while but I didn't have time for health and business reasons so far.
First, you can have your vSAN infrastructure in three ways.
To obtain the Appropriate equipment with our own facilities
Get vSAN Ready Node
Get VxRail
When looking at the first two steps, you may have noticed that hardware and software compatibility should be taken into account to be aware of problems thus this process can be complex and error-prone to some.
If you want to use dive deeply to the products and force their limits or to try to switch to the most recent software, VxRail is not a very convenient product for you.
So who is this VxRail suitable for?
Someone who does not want to keep a question mark on the head for compatibility,
Someone who wants to make sure that the products are configured in the best way,
Someone with limited employees in the IT team,
Someone who wants to cover maintenance very easily.
If you are a company that meets the above criteria, you have found the product.
VxRail can be acquired both as hybrid and all-flash.
As shown below, you may buy the VMware licenses with the product, or you can use your existing licenses as well.
It is available  free usage of vCenter when used only for VxRail management.
Through EMC Secure Remote Services (ESRS), your infrastructure is monitored regularly for problems by the manufacturer and you get fast support when needed.
With vRealize Log Insight, you can examine the detailed logs of the environment and protect your virtual servers by replicating them with Recoverpoint for VM.
You can obtain Dell EMC Data Protection Suite software bundling with the product in a way that does not upset you and use your data protection products in an integrated way with vCenter.
As vSan runs through the network infrastructure thus you also need switches that will work in a redundant manner.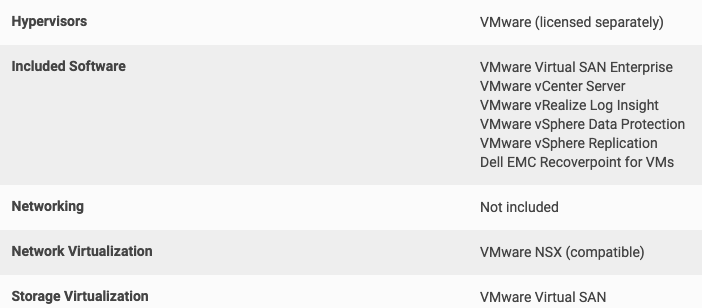 Although VxRail has a complete vSan infrastructure, it follows innovations from 1-1.5 months behind to avoid compromising stability and compatibility.
VxRail Manager was in use as a separate product with a separate interface, so management functions could be compelling in VxRail 4.5 and earlier.
As of Vxrail 4.7, the Vxrail Manager tool is now running under the vCenter and requires no additional VMware knowledge for management operations.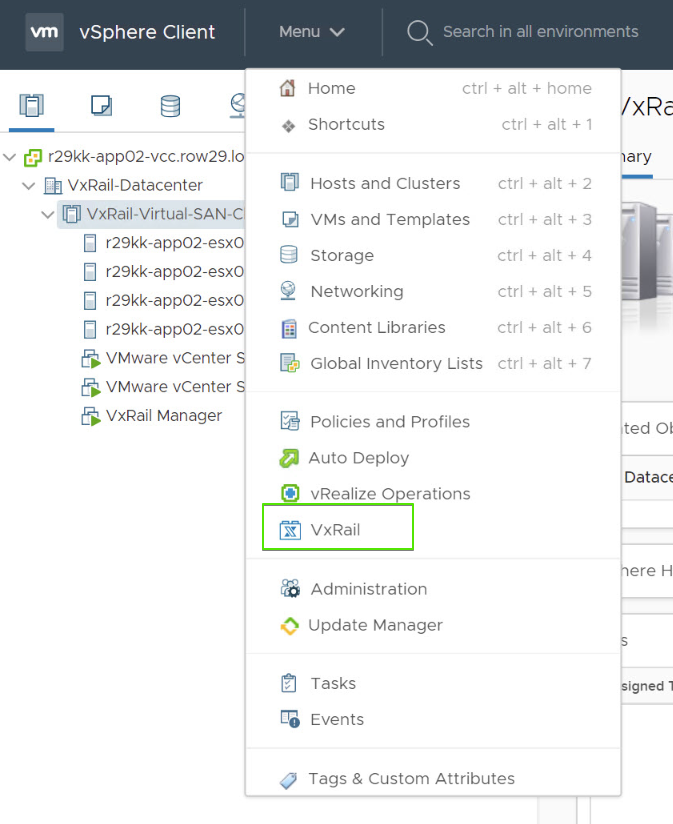 Updates can be downloaded directly if the VxRail infrastructure is connected to the Internet, if not you can download via support.emc.com  and make local update.
As can be seen below, the update covers firmware, VMware and hardware drivers.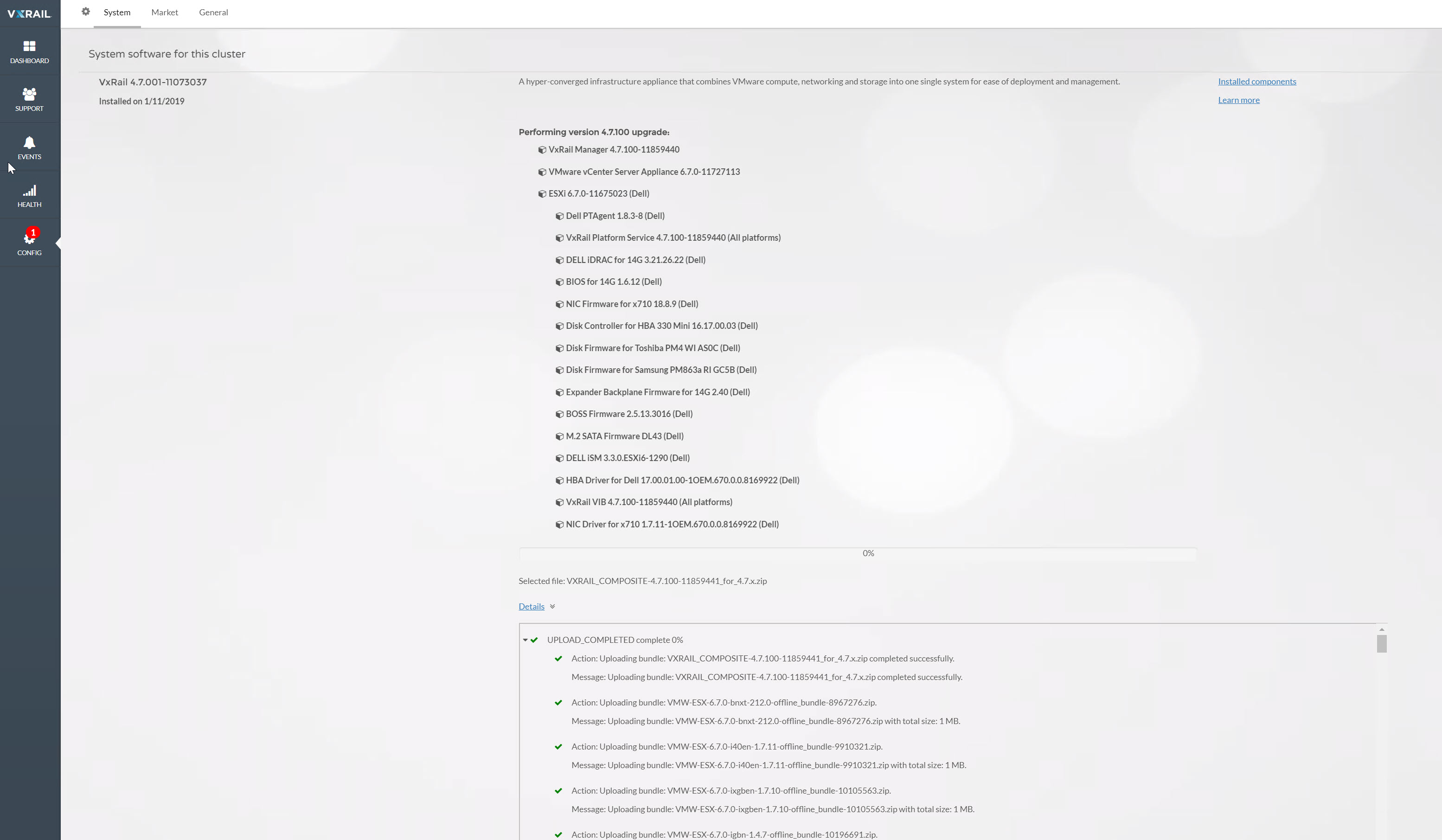 As of April 2019, the following solutions are stated on Dell EMC's site, but we know that the G series has not been in Turkey for some time.

In the next article I will try to explain the installation side, you can access the document here.